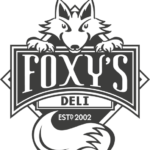 FoxysDeli
Royal buildings, 7, Victoria Rd, Penarth,

Cardiff,

United Kingdom (UK)

5.00 rating from 1 review
A selection of foxy's homemade sandwiches and cakes served on vintage china. Choose from Ham, Cheese, Turkey, Tuna, Egg and more. Please only select two sandwiches per person.  Home made scones, cream, jam and a selection of 2 home made cakes. Gluten free and vegan options available. Price includes delivery in Penarth and local area.
Rich, complex and intense flavours of ripe dark cherry and plum with spicy notes of vanilla and toasted oak. Well balanced with a long elegant finish.
An assortment of biscuits and wafers. Milk chocolate 33% and dark chocolate 27%. No added- preservations, artificial colours, hydrogenated fats.